My psychic story...
I've been psychic since childhood and during my teenage years, found it goes back at least three generations. After studying metaphysics for about ten years, I started taking advancement classes in a group setting. Initially, I only read for friends and family but after encouragement and requests, I started booking parties and private readings and have loved every minute of it!
To be my best for clients as well as my own growth, I continue to study metaphysics, spiritual topics as well as traditional counseling resources. I've had Usui Reiki I and II attunements and continue to implement it for my daily use and eventually hope to incorporate it for use of my clients when needed.
Current pursuits:
Further Develop Reiki and Energy Medicine for personal and client use


Working towards a doctorate in Philosophy with a specialization in Transpersonal Counseling

Working on materials to teach for 2014 workshops and classes of various metaphysical topics



Currently studying to get certified in Neuro-linguistic Programming
Currently studying to get Life Coach certification

Currently taking a Hypnosis course and will be fully certified by the end of April - Update: Done!!!
Goal to be trained and certified in Life Between Lives regression therapy through the Newton Institute.


My philosophy and approach...
I strongly feel readings are an exchange in trust between myself and the person I am reading for, and I'm honored to be a part of the experience and by being invited into their lives.

If someone feels stuck, I like to focus on gaining insight to help empower the person to make choices on their own and to help them understand where they are and where they want to go. I like to marry my passion of psychology with my spiritual self and intuitive side. I may even recommend resources and books that I feel will help an individual, if they so choose.

Before a reading, the less information I'm told upfront, the better because it allows me to trust my intuition and give information as I receive it. I do not pass judgment and I don't impose my beliefs on another. I also LOVE to hear back from people I've read for. So please feel free to update me on how you're doing!


---
Giving Back...
I strongly believe in community involvement and paying it forward. That's the beauty of being able to provide my services to help as many people as I can. In addition to donating some of the proceeds from doing readings, I currently donate my services and time for a number of charities as well as gift baskets for silent auctions and fundraising events.

Here are some of the local charities and organizations I have worked with and continue to support:


Unlimited Play - St. Peters, MO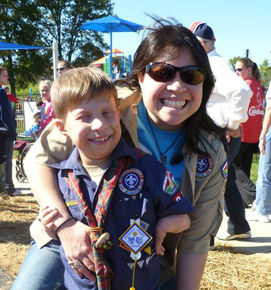 My incredible sister and nephew Brendan
Unlimited Play is a not-for-profit organization that has made it their mission to build as many universally accessible playgrounds for children and parents of all abilities to be able to play together. It all started with the
vision of an incredible mom that wanted to be sure her child wasn't left on the sidelines
, and Zachary's playground was born.
Unlimited Play provides a place where people of all abilities play together, learn from one another, value differences and find strength to overcome challenges.
This organization has a special place in my heart because my nephew was honored with
"Brendan's playground"
named after him in O'Fallon MO. I can't say enough about this organization and the people that lead it.
I'm honored to play a small part in helping volunteer at events and their fundraising efforts. I look forward to having more opportunities to help them reach their goals.
If you're looking for a great place to take the kids or donate a few dollars to current projects, please visit their site and spread the word.
---
Chatilion-Demenil Mansion - St. Louis / Benton Park, MO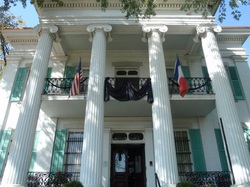 I volunteer my services at the Chatillon-DeMenil Mansion for a yearly fundraising event in October. I help round up a group of talented individuals to donate our time and services towards this event with our psychic and Tarot readings.

This event continues to educate me about St. Louis's history as well as the customs of the 19th century. Please join us to help raise money towards an incredibly beautiful mansion to keep it available and open to the public.


---
CHADS Coalition - St. Louis, MO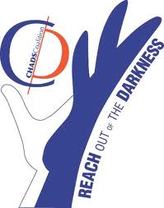 CHADS has an important mission: to saves young lives by advancing the awareness and prevention of depression and suicide.
I'm happy to be a volunteer member on their Young Professionals Board, and hope to be more involved. They have many events to look forward to from "Superhero Runs" to Yard Sales and walk events.
Please stop by
their site
and look at the many resources they provide the community. If you know someone that is suffering with depression or suicidal thoughts, please get them the help they need and deserve.
---
---
| | |
| --- | --- |
| | Top 10 Psychics St Louis: Each St. Louis Psychic listed on the Top 10 has been hand-picked for the quality of their readings, their reliability and customer satisfaction. Top 10 Psychic St. Louis is provided as a free service to the St. Louis Psychic and Metaphysical Community intended to connect you, the consumer, with a Professional St. Louis Psychic you can feel good about. |