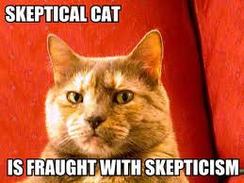 Yup folks! I'm sure you already knew that. You may even think that ALL psychics fall into that category and you have a right to your opinion.

But stick with me just a little longer and I'll spill the beans on what got me worked up last year enough to provoke a post, and what I hope to do about it.

When it comes to people's opinions of psychics, there are many different camps ranging from "total skeptic" to "unconditional-believer". However, the increase of psychics and paranormal shows hitting mainstream media outlets proves there is a growing curiosity and possibly a growing belief in things unseen.