"Yay! It's Mercury Retrograde!" (Say's no one ever).

So what is the big deal about Mercury Retrograde and why does it seem like anyone that knows about it starts grabbing chocolate, wine or any other coping mechanism when they know it's right around the corner?

Mercury is known as the Messenger, and when the planet Mercury appears to move backward from our wee little human perspective on planet Earth, it seems like all the sh*t seems to hit the fan.

So during this period we seem to feel as if obstacles pop up likewe're moving backwards along our paths and progress. Not only does this affect our everyday life, but we tend to feel it's effects even more when it comes to our spiritual and emotional bodies.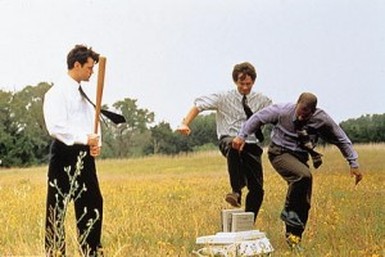 Computers, gadgets and systems need an exorcism - Computers crash in off the wall ways or things go haywire like the computer Gods are having fun pranking you. I think we all remember a certain "Office Space" scene...

(Even as I post this I've been dealing with glitches and hearing people complain of log in issues at work. Bah!)

Conversations can take a turn for the ugly - Miscommunication and misunderstandings happen between individuals more frequently where one small comment or remark gets taken out of context and can quickly turn into a dramatic episode for water cooler talk in the office. This applies to paperwork as well! Think: Contracts, leases, letters, etc.

Travel can take a detour - Watch out jetsetters and road warriors! Mercury retrograde is notorious for flight delays, construction surprises, missed gates, directions going awry, and crazy scenarios. Beware, you may not have gotten the latest communication about your plan or itinerary (possibly result of previously mentioned tech break down or poor communication).

I'm not an astrology whiz, but I've heard Gemini's and Virgo's seem to take quite the hit during Mercury Retrogrades because Mercury is one of their ruling planets. If that's you, you may want to search more info on that.
2016 Dates

January 5 - 25
April 28 - May 22
​Aug 30 - Sept 22
​Dec 19 - 31

---
Now that I may have scared some of you into increased agoraphobia and don't want to leave your homes, fret not! There's no reason for increased paranoia that will only fuel self-fulfilling prophesies of communication doom and gloom.

So how to survive this period of communication craziness and potential breakdowns like a boss: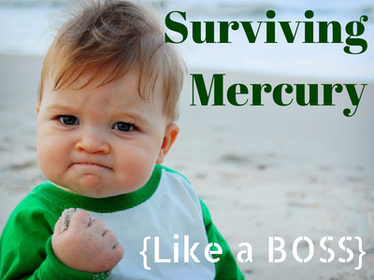 Don't buy new tech or mechanics if you can avoid it - this period tends to pull in glitches and faulty gear. So wait it out of you can.
Anticipate any possible challenges - Keep your eyes open and be aware that something can possibly break down or go awry. If you did buy new tech gadgets or automobiles, make sure you get warranties and keep your receipts.
Avoid signing contracts or negotiations - Because communication is affected, this can be a tough period to get things squared away without conflict, misunderstandings, confusion, etc. If you can't avoid it, onward to the next bullet.
Double-check what you're signing and sending - Real estate contracts, leases, new job descriptions and new-hire paperwork, insurance papers, financial documents, etc. Anything and everything, you may want to double-check to be sure that you're signing something that mutually benefits you.

Not to forget any communications you send out. Make sure that there isn't anything that can be taken in the wrong light or that it clearly communicates your message and intention. All it takes is a few extra minutes and we've ALL been in those scenarios where we accidentally copy the wrong person on an email we sent out.

Don't be like the "Reply All" guy.
"Get-r-done" - If you can, finish up anything you had pending or in limbo to be sure it doesn't give you a kick in the pants as we move along in retrograde. Good thing is, if you had had stalls and challenges previous to the retrograde, it may start moving along smoothly for you since energy gets reversed. Yay!

Woooosah! Calm and center! - Try not to take things people say or do too personally during this time period. Remember, everyone is outta whack and will have more open mouth-insert-foot moments, including yourself. So show some compassion towards your fellow retrograde compadres and think twice with a few deep breaths before taking things too personal.
On the bright side...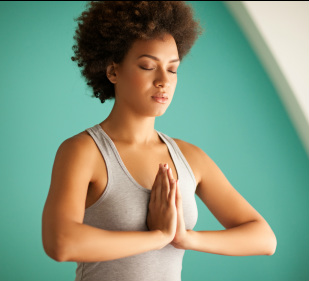 Keep in mind, this is not the first time you've gone through Mercury Retrograde. You survived before and you totally will again.
Like I said, grab a piece of chocolate or a glass of wine with friends to help pass the time and keep the energy fun and positive.
One thing I love about retrograde is that it's a great time to Let Go of control and truly go with the flow.

That in itself can be liberating. It's a way of flexing your muscles and seeing how adaptable you are and how you handle things, so "Go get 'em Tiger"!
You're the one that's in control of how you react.
Look for the bright side as there is always reason and meaning we can put to our experiences and events. That's how you can truly own it!

Sending the best happy ju-ju your way,

Like what you're reading?

Consider subscribing to my

mailing list

to make sure you always get the latest blog posts, announcements, promotions, tips, etc.

Questions?

Feel free to ask!

Contact me directly.