Change is a constant whether we're ready for it or not. Well, I'm ready for it, and embracing it!

When I first started out I pretty much threw my website together putting more energy into what it said and if it felt cozy or not. Without much time and energy to really focus on a cohesive design, look and feel like a marketer would.

Well time keeps zipping by and I've been thinking up more and more projects and getting more and more clients. So I don't see things slowing down at all. Time to get it together!

New cards!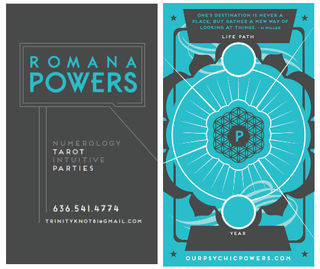 I can't even begin to tell you how excited I am about the business cards my designer friend has whipped up.
Pure G-E-N-I-U-S and divinely inspired even though she tends to quickly dimiss her intuition as playing any role in it's creation.
Teal and turquioise variations are a color I have always been drawn to and later found out by
Donna Eden
that it is also my
Life Color
along with some rosy outlines. I love the art deco feel to it and I love how she incorporated things like the "33 rays" to symbolize my Life Path number 33.
In addition, the asymetry of the four outspoken rays completely resonated with the duality I would often feel between my logical mind and the often irrational world of Metaphysics. I love the placement of a favorite quote and the lotus mandala design that envelopes the central images. She utilized elegant misted filligree designs behind
orb-like elements as the space for me to write a client's personal Numerology, both indirectly giving me the feel of a crystal ball.
One of my absolute favorite elements is the image in the center that completely threw me for a loop and made my jaw drop! I hadn't even told her about how I keep getting pointed to the Flower of Life, or how it pops up around me in crazy ways. She called it "random gridwork" she threw together and had no idea what I was referring to.

New site look and feel... this is the beginning at least
As you can see I've freshened up the site a bit by giving it a cleaner, more refreshing look and feel. My previous head shot was taken from a personal photo that I cropped down.
It was about time I had someone take some decent photos to liven up the site. I think I'm a pretty bubbly person and I definitely wanted that represented so my husband and I grabbed some cameras and hit a local nature spot and snapped some shots. My husband is a budding photographer and I was excited and super comfortable, which is usually the complete opposite of me when I know I'm getting photos taken. It's helps getting to flirt with the photographer. Lol.

I'll have more changes coming up with the site as my designer-friend continues to whip up a site concept that will be more cohesive with the design on my cards. I'm SUPER excited and can't wait to see what she's come up with. It's like waiting to open a Christmas present! *suspense*
New look personally!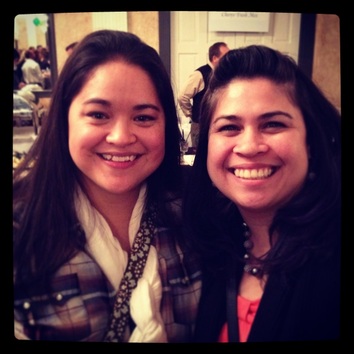 I recently had a party with a couple of past clients and when she opened the door I was greeted with "You cut your hair!!!!".
Some of you may remember my hair being a bit shorter and some may have met me when my hair was pretty long. However, it's only a matter of time before I hack it off and donate two ponytails to help make wigs for women battling cancer.
I personally have two courageous Aunts that have battled breast cancer and it is one small way I feel I can help and give back. My hair is already growing like a weed, so I'm sure it will be a matter fo no time before I'm sending off another donation. If you'd like to help by donating your hair, I highly recommend donating to
Pantene's Beautiful Lengths
program. They don't charge for their wigs and minimum lenth accepted by donors is 8" of hair.
What do you think?
Like I said... change is good! More will be happening as I continue to go through these growth spurts! I'd love to hear your feedback so feel free to shout out to me.
With much love and gratitude,

---
Like what you're reading?

Consider subscribing to my

mailing list

to make sure you always get the latest blog posts, announements, promotions, tips, etc.

Questions?

Feel free to ask!

Contact me directly.