In the month of February, just about everyone's mind wanders to the subject of love, whether they are head over heels in love, seeking love, or trying to rekindle the love in their relationship. Many clients and friends ask me about their relationship situations and how they can utilize
the Law of Attraction
in their life, so why not cover both?
Most people have seen the movie
The Secret
, read the book, or looked up some articles about the
Law of Attraction
, which is the concept that what we think of and feel most... we attract in our lives. Good and bad.
Sounds a little weird to some people, but you have to remember everything is centered around you and your energy. The energy and environment
within
our being not only attracts everything to us – good and bad – but it is also the foundation for all the things outside of our being to anchor-to and ground itself within. So you've got to keep your house in order.
I'll spare rehashing all the details of the concept and get right to it - five tips on how I recommend using it for love.
Love takes a lot of time and attention, especially when we're looking at it from different or new angles. So I've turned this into a
five part series
so you have plenty of time to marinate over each aspect.
Part one: Create the right environment within...
Just like a gardener prepares their soil and growing space with the perfect conditions to place their budding plant, you have to create the perfect space to nurture and grow the love in your life.
Different perspectives and how it can be used.

No matter what perspective you feel most matches your present situation, they are all connected and beneficial.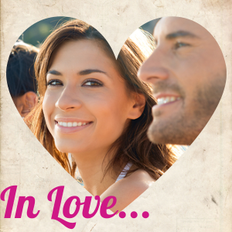 In love and wanting to keep it:

It's easy to sabotage a relationship out of fear, so to keep the good vibes healthy and thriving, make sure you allow yourself to truly swim and bask in the wonderful emotions of feeling all the love in your life and allowing yourself to freely express it. Be thankful and have gratitude every day and in every moment you're feeling the love from your partner.

Feeling all that happiness can be vulnerable, scary and you may even have some insecurity from the past creep up. It's easy to let those little pests turn into big problems if not kept in check. Make sure any wounds from past relationships aren't reopened and projected on the wrong person.
Tend that garden and it will thrive!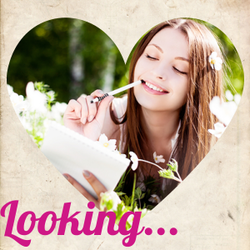 Looking for love:

Work on cleaning out any of the weeds that have choked out all the flowers trying to bloom in your inner sanctuary: insecurity, inner critic voices, wounds from past relationships and fears (just to name a few).

The more those are allowed to get out of hand, the more they will be killer to get rid of. Look for the beautiful seedlings of love that were too crowded to grow, and give them that space and attention they craved.

They need the sunlight of your attention and gratitude.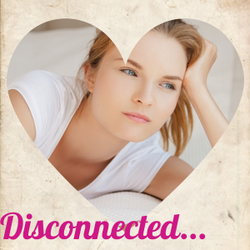 Wanting to rekindle the flame:
We all feel disconnected from our partners from time to time. To get back on track, l
ook at the relationship and look at what is adding resistance and distracting you two from paying attention to what matters most.
Spending too much time mud-slinging and throwing things around at each other? Are you holding any emotions that are becoming toxic to the garden of your relationship?
Clear away anything that you carry that is adding resistance to the happiness in your relationship. It takes awareness and due-diligence. Nurture the foundation you had in your relationship by reminiscing and looking back at the times when you two were on the same page and happier. Reconnect with those loving memories knowing that you were there before and you can be there again. Focus on the loving, feel good vibes and not the negative. It's about building towards what you both want and not rehashing any pain.
I hope that helps get things started and validates the positive steps you're already taking in your life, adds a new perspective, and gets your noggin looking at your inner space.

It's a new year and Spring is right around the corner, so get those weeds out and make it your best year yet!
Stay tuned for part 2 of this series.

Sincerely,


---
Like what you're reading?

Consider subscribing to my

mailing list

to make sure you always get the latest blog posts, announements, tips, etc.

Questions?

Feel free to ask!

Contact me directly.