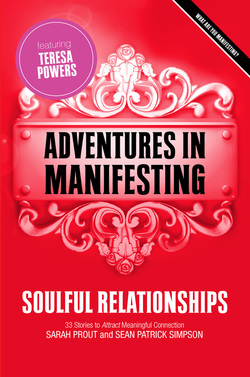 Earlier this year I was surprised to be contacted by one of the co-founders of a publishing company based out of Australia to consider writing a chapter for one of their latest books in their bestselling series Adventures in Manifesting. She sent along information about the two books topics they were looking to write and I was immediately drawn to the book Soulful Relationships. So I sent her along some of my ideas for my chapter content and she enthusiastically approved.

I went to work on my chapter I later titled "Siren songs and Symphonies". It shed some light into my own personal struggles as a child trying to find my identity and faith in myself starting with the challenge of being born with amniotic band syndrome. While writing my chapter, I was surprised at how some of my old scars were still tender to the touch even after all these years. Though I had moved past a lot of those emotions and that child that I was long ago, I remembered the value in those emotions. I remembered what it was like to go through that stage in my life. Which I feel will only help further connect me with people in a similar stage that I had been in.


"In hindsight, I realized by the time I was in third grade I was already a tumultuous cesspool of emotions. The responses of shock, or silent judgment, from children and adults made me feel I was something to be ashamed of, broken in the eyes of others, literally less of a person."

"It was easy to pick out my inner critic voice as it was one I was too familiar with. So I started to listen more closely, and that is when I heard the whisper of a voice I abandoned long ago. That is when I started to find myself."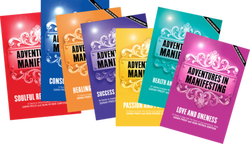 After some close friends and family reviewed my chapter, many requested more information and full length version. I certainly hope this opportunity is just the beginning of many writing projects to come.

I'm honored to have been discovered and approached with this incredible opportunity and I cannot wait to get my hands on the finished product as a whole.

The books are currently in the print stage, and should be in my hands by early December at the latest. If you'd like to get your hands on a copy, please pre-order and I'll be happy to sign it.