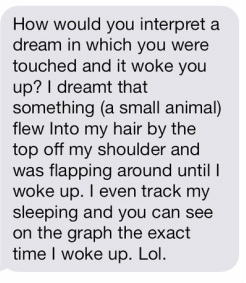 Initial text
Here's a text I recently received from a friend. How could something within her dream actually be felt in real life and what the heck did it mean?
To say she was a bit confused is putting it mildly.
Right off the bat (pun intentional) I immediately felt it could be a totem animal which is something she had never heard of. So what the heck is a "Totem Animal"?
If you're familiar with metaphysics and new agey stuff, you've probably heard about Spirit Guides. That we all have guides that work with us as we try to navigate through our spiritual journeys of life. I call the collective group of guides I work with "my team". You can call them what ever you want, but each soul's team can consist of any combination of these entities (just to name a few): Non-incarnated souls, Incarnated souls, Angels, and Totem Animals.
Many traditions and faiths from all around the world
tell of the power of animals and have deep respect for the animal kingdom and the role it plays in our lives as well as the spiritual knowledge that can be gained from awareness as to the messages and insights they can reflect to us through presence and appearance around us.
The idea of totem animals or similar entities are even starting to pop up in books and movies like the Harry Potter Series and His Dark Materials Series.

In the Harry Potter series (Seriously, who doesn't love the Potter books?), Harry is able to produce a patronus from his wand when he is faced with negative entities called Dementors. His patronus appears as a Stag and functions as a sign of hope and faith and is able to help protect him from the Dementors. In the book series, each witch and wizard's patronus will be different from someone else's depending on the person's energy or personality and tends to stay as the same animal form throughout the life of the individual.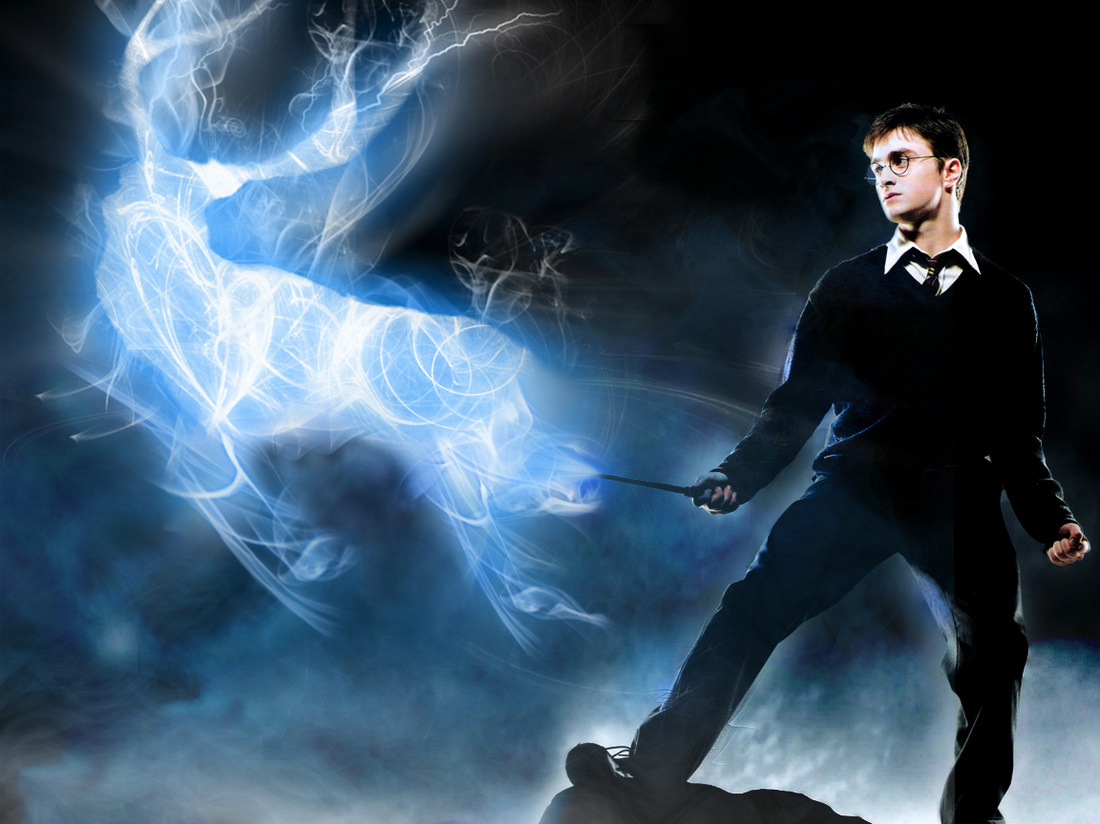 So do I have a totem animal? And how do I find out what it is?
I'm not an expert with totem animals or spirit animals, so I could be wrong. But I do believe we all have a totem animal whether the animal is symbolic to traits and attributes we hope to embody and incorporate into our life or one a little more involved that tends to be calling sign for spiritual bread crumbs that lead us along our path.
I believe animal guides can also tend to change and evolve as we go through different phases of growth.
For example, as I was going through a major growth spurt spiritually, a stag appeared to me in a meditation. I watched it effortlessly weave it's way through trees
until it finally stopped on the path before me to where it faced me. I thanked it for revealing itself to me and I pulled myself out of meditation and quickly started looking up information about it in a book called
Animal Speak
by Ted Andrews (a book I highly recommend).
In addition a number of times when I would have a reading with a fellow psychic, I would often get mention of a big bear that was protective and guided me.
I have also had times when an Owl would make itself known to me with numerous signs like showing up outside my window, an owl reference would be made around me by someone, or the image of an owl would pop up in unlikely places. It's all a matter of awareness.
So keep your senses and your mind open and pay attention to those signs. I always like to ask for at least three signs to be sure my mind isn't trying to create a situation.

Ways to connect with your guide:
Guided Meditation - Simply meditating with the intention of connecting with your guide may do the trick for you. Keep your mind open with no expectations or judgement. Be open to receiving and allow it to happen on it's own time. There are many guided meditations you an find as well with the specific intention of connecting with your spirit animal.
Signs - During your waking state put the intention and request out there to be given signs as to your totem animal and keep yourself aware. Again, try not to force anything. Like I said I also like to ask to have at least three signs to validate and confirm that it's not simply coincidence.
Dreams - Pay attention to your dreams and any animals that tend to appear on a regular basis. Or before bed ask that your guide present itself in your dream state and also put the intention out there to remember the experience. Then ask for signs in your waking state to verify.

Other options - Look for options online or connect with someone that specializes with animal or guide communication.
I believe I found my totem animal, now what?
Here are some resources you may find helpful as far as what your animal means and what knowledge it may bring to you.
Animal Speak by Ted Andrews - This is an excellent book with a plethora of information. A like-minded co-worker of mine even keeps this copy in her office for reference. There are plenty of other books out there, so google away!

Spirit Animals and Animal Totems (web) - I came across this site and it has quite a bit of beneficial information. You can tell there was a lot of research and care that goes in to the content and is a new bookmarked site.

Power Animal Oracle Cards by Dr. Steven Farmer - This is a nice deck of 44 cards to help you to connect with the energy and insight of the animal realm. In addition, as with many oracle decks, you can pull a card for daily meditation or even perform small readings with simple spreads.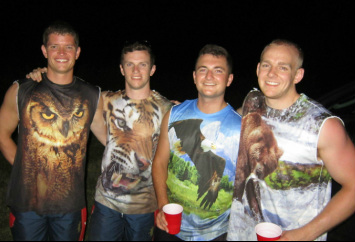 Last but not least... Feel free to show your team spirit for you animal guide by rocking an awesome t-shirt like these guys. *wink*