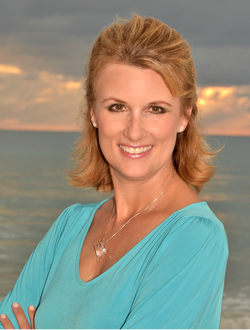 It is my honor and privilege to introduce you to local St. Louis Psychic, Lisa Serena. Lisa is the first psychic I'm highlighting in my series of blog entries called Psychic Spotlight, which will be focused on introducing you to psychics and metaphysical practitioners that I personally endorse in the St. Louis area.

From the time I first met Lisa Serena, I immediately appreciated her down to Earth responses and approachability. When meeting her you are greeted by her bubbly personality and the lilt of her southern accent - which calms even the most anxious client.

I've had a number of personal readings by her and appreciated the confident delivery of the information she was connecting with. Personally, I was blown away with information that she communicated to me that validated things I hadn't ever verbalized to another. She has always provided me with a well-rounded reading and I often refer to the information or guidance she has provided me as I continue to develop myself. Her credibility and integrity is sound, and she is just a phone call or email away should you need to get a hold of her.

In addition, she has been a mentor and my psychic-big-sister, and was paramount in me having the confidence to believe in myself and to step out to be a spiritual counselor and intuitive. Knowing the impact she has made on my life, I have no doubts she can help you as well.

The nitty-gritty about Lisa-Serena, and things that may surprise you...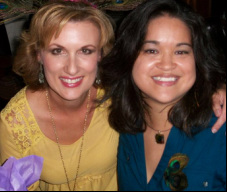 Myself and Lisa Serena
Lisa-Serena has been a metaphysical practitioner for over 30 years. After her dad passed when she was young, she would often connect with her dad psychically and even tell her mom ways that he would make his presence known to family.
In her teens, her interest and abilities were rekindled after she had her palm read. Trying to understand how it was possible for someone to accurately know so much information about her by simply looking at her palm, she began her journey of self-study into the Metaphysical and never looked back. Starting with Palmisty, then Tarot, Numerology, etc.
Credibility and integrity is the foundation of her service and she constantly works on further refining and developing her abilities. She also teaches others to do the same. Currently, she is focused on further strengthening her ability as a psychic-medium, to better interpret and communicate messages received from loved ones that have crossed over. A philosophy I share with Lisa Serena, is that as professional psychics the more we gain in our own personal knowledge, then we have more sources references to provide to our clients.
Fun Facts:
Weird reading experience: Lisa Serena once saw a "worm with a bow-tie" in one of her readings, which was later validated in a piece of artwork her client was later connected to.
Scary Experience: A startling experience was when she was on the phone with a client, and she saw the client's friend standing at the top of her staircase. He had just passed away, and wanted to make his presence known by showing up in the professional attire he was known to wear. Obviously, he was successful in getting the message across.
Impromptu Reading: When interviewing Lisa Serena, she gave an example as to how information "just comes to her" and used the name "Brenda" as a name coming to mind that she would feel the need to pass along to me. An uncommon name, she said it three times before I chuckled and stopped her to explain that unbeknownst to her... that name WAS relevant to me. As I lost my best friend Brenda when I was nine years old. So high-five to Brenda and Lisa Serena for passing along the message to me.
Favorite Books: self-help books and recently books that take place in Nantucket area
Favorite foods: Pasta, chocolate and wine
Past Travels: Stonehenge, Sedona, New Orleans, locations in Central America. She looks forward to traveling to Hawaii and has Egypt on her list of places to see
For more information about Lisa Serena, please visit her website: http://readingsbyserena.com/home