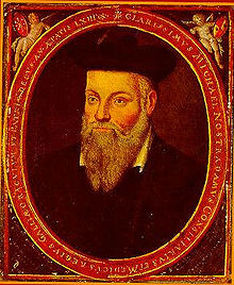 Recently, I wrote a blog post about an experience I had that had left me a bit peeved as to how someone handled their readings. She didn't seem to take the responsibility of doings readings very seriously, and I felt left her clients more confused than empowered. If you haven't read it yet,
here is the post I'm referring to
.
No matter what term you use: psychics, intuitives, mystics, spiritual counselors, tarot readers, etc., we're already starting off with a disadvantage because of how we have been portrayed throughout history.
In another time, oracles, mystics and healers were held with high esteem and were a pivotal part of leadership. They served with a sense of duty and purpose for the betterment of their people and community. Merlin, Nostradamus and Edgar Cayce are some of the most common names that are still held with high esteem and/or surrounded by awe.
However, throughout time there are also charlatans that preyed upon people's emotions and fears bilking as much coin and goods as they were allowed. Gypsy's, fortune tellers, and new age hippies are still often thought of in people's minds when they think of psychics.
Realize that most psychics have the best intentions and sense of purpose with their services.
That is why many of us feel a strong sense of responsibilty to show how seriously we take our professions and work with the highest level of integrity. The majority of people that do readings are following a path they felt they could not deny, especially their desire to help others. Trust isn't something that is easy to come by and that isn't taken lightly by those that work in the light.
I don't believe people that offer readings like the previous example, are intentionally trying to provide a poor service. Instead I feel they become short-sighted by their own egos.
So on to the nitty-gritty of this post...
Some tips to find the right person for you...
Before you start looking, things to consider to help you get organized.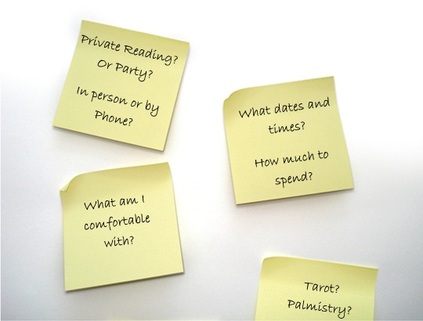 Were you wanting a private reading or wanting to book a group event or party?
If it's a personal reading you're after, does it have to be in-person or are you comfortable with a phone reading?
What is your price point and do you know how long you would like your reading time to be? (often a determining factor for pricing)
Are there methods or tools you're uncomfortable with like Tarot, Channeling, Mediumship, etc.?
Do you have dates in mind? Especially if you're planning a party, it helps to know the ideal dates in advance.
Now... Where to start looking?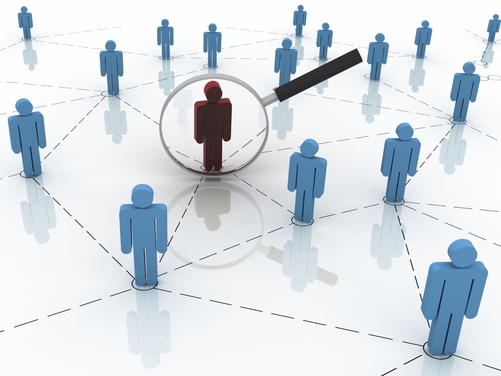 Ask your friends if they've ever had a reading: who did they see, what was their experience like, how did they feel about that person and would they recommend them?
Look in the yellow pages - Yup believe it or not, people still use the yellow pages and some people are only listed there. I like those that list their website so I can get more familiar with them before I decide to call.
Do an internet search - Pull up search results using various keywords or search terms like: Psychics in [State], Psychics in [City], Psychic Fairs* (often have reader's contact and information), metaphysical stores* (often have house reader's), Tarot Readers, Psychic readers, etc.
Psychic Fairs and Metaphysical/New Age stores - These are another great option and often stores will hold a monthly event featuring some readers and mini-readings (often a short sample reading). I have been to psychic fairs in the past and its a great way to feel and see how someone works as you make your way around the event.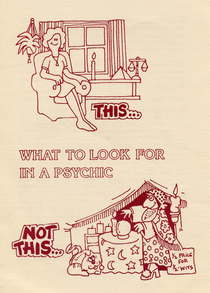 What to look for...
I am lucky enough to say that I have an amazing group of psychic friends that I trust, so it's been a while since I've had to go searching. However, here are some things I consider and recommend when trying to find someone.
Am I able to get to know them in advance? I like those with a website, blog, or Social Media (Facebook, Google+, etc) page as a way to help clients connect with their services and personality. This helps me scope them out in advance and you should too. You're going to be trusting this person with personal matters, emotions and money. So darn skippity they should make it easy to find out about them online. In addition, I believe part of the service they provide clients should be making it easier to connect with them. If they make it hard to find them, then I worry they have a reason we shouldn't connect with them. (aka something to hide)

Why are they doing readings? Are the readings all about them and not about you? Meaning, are they doing readings because it's about feeding their Ego or are they doing readings because they truly want to help people? This again is some information you can gain from checking out their presence online. Anything that screams "Ego" at me, has me running for the hills. If they give off the persona that there was some 'magical star alignment that allowed them to be born with super-psychic abilities', then you know it's about Ego. I look for: integrity, sense of community, modesty, a grounded personality and an overall good vibe. Cross off the people on your list that don't feel like the one for you. Trust your own intuition!
What are their prices/rates? Many sites don't list their rates, which is ok because they may be weeding out serious inquiries, etc. However, after finding out their rates, are they reasonable? Are they extravagant? Personally, I feel price can sometimes be an indicator of ego. If their prices are really high, then its a turn off for me whether I can afford it or not. What price is too high? That is totally up to you and what you are comfortable with. Just remember, prices don't always determine the type of quality you'll receive. I have had some phenomenal readings for bargain prices, and have had questionable readings for quite a bit more.
Do they have referrals for other psychics? Should I be unable to book with them, I always like to ask if there are other psychics they recommend. It's a good question to find out if they are friendly and supportive of others, or are they competitive and focused on getting you to book with them? Like I said before, the ultimate goal is to help you get connected to someone that is right for you. I have a few girls on my list that are my "go to" referrals. I trust them with my own personal readings, and I know they come from a place of integrity. Again, it's all about helping you get and connect with who you need.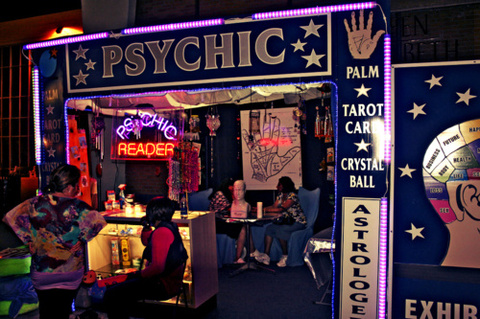 Last tip... my personal "Beware of" list:
I'm not a fan of anyone that uses the typical clichés found throughout time: like red neon palm sign, gypsy appearance and dress, toting themselves as "fortune teller" or any mentions of removing a curse (just to name a few). I see those as signs of preying on people's emotions based on preconditioned societal responses.
Beware of anyone that calls you after your reading and says something to try to get you to book with them again, like they've "received a message from a loved one that had crossed over" or they "have more information for you" unless they give you the information for free... hang up!
Ask how often you can book a reading with the reader within a year's time. If they answer with "as many times as you like" with no stipulations, then I'd be concerned. I personally have a concern if someone wants to book with me numerous times throughout a year. Any psychic with integrity knows how easily people can start to become dependent on them and should be concerned if it appears the client moves in that direction. Readings should empower people to believe in themselves and what they are capable of. Not create a dependency to psychics, and should not enable a client to give their own personal power up so easily.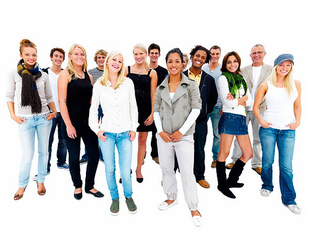 I hope this information was helpful to you and I wish you the best in finding the right person.
There are plenty of talented, credible people out there that would like to help you if they can.
Readings should be entertaining, empowering and beneficial to your own growth and insights. Just remember, the first intuition to trust should be your own. Trust in that, and you can't go wrong with your pick.